Here are some rough pictures of the first brackets for the arm. They are just rough examples and haven't been finished yet. I'm just testing the torque and geometry of the pieces.
The arm gives 6.4 lb (102.4 oz) of vertical push at the tip of the elbow. So in theory, any 3 arms, in a tripod gait, can lift a 19.2 lb(307.2oz) payload. And all 6 could lift 38.4 pounds but that would be pointless since only 3 lift in a gait. Unless I used a different gait but I'm not.
Each arm weights 1.5 pounds so that's a total of 9 pounds in arms. That leaves and absolute maximum weight of 10 pounds for the chassis, tracks and drive train . Not alot but I think I can do it. I plan to lighten the arm brackets by cutting lightening holes into them so that will reduce weight considerably per arm. And I'll be running a large lipo pack to save weight.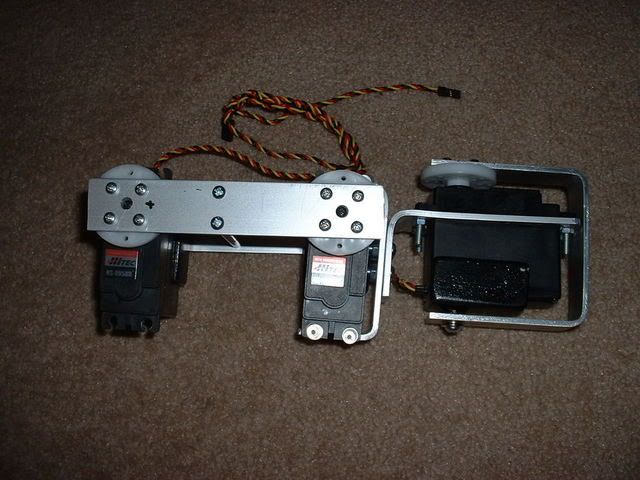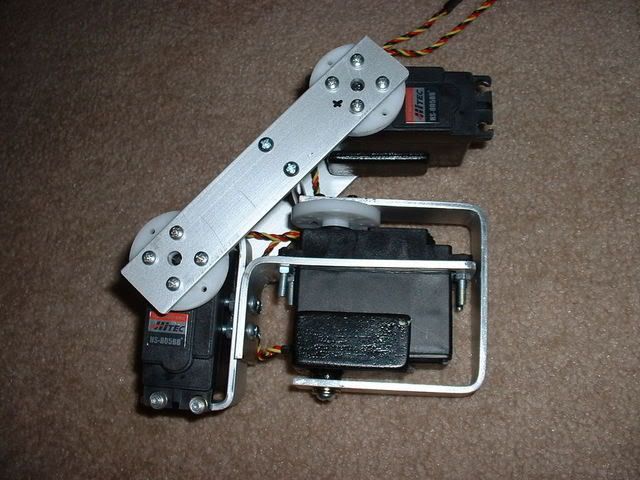 And next to a crouching (partially assembled) Scout: